About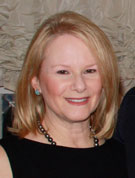 Elaine Rakowski (Goldman) is a Canadian artist who lives in Toronto. Her lifelong passion for art led to her studies at the Academy of Realist Art with Michael John Angel, Fernando Freitas, Ryan Gauvin and Juan Martinez.
Elaine's art has been shown in various group exhibitions in Canada and is prominently displayed in private collections.  She has received international recognition from the Art Renewal Centre (2008/09 and 2009/10 as well as the Artist's Magazine (2014).
Her recent artistic endeavours have been focused on landscape painting where she strives to convey the sense of awe elicited by nature's infinite beauty and visual splendour.
Elaine is looking forward very much to her first solo show at the Art Square Gallery (334 Dundas Street West, Toronto from May 6 to June 3, 2019. Please click here for a map.
---
Awards/Recognition:
Latest News:
February 2019 – Featured Article "Back to Nature with Elaine Rakowski" in publication Neighbours of Forest Hill (Best Version Media)
December 2018 – Academy of Realist Art Annual Christmas Show and Sale (group exhibition)
December 2017 – Academy of Realist Art Annual Christmas Show and Sale (group exhibition)
December 2016 – Academy of Realist Art Annual Christmas Show and Sale (group exhibition)
November 2016 – Carrier Gallery (Columbus Centre Toronto)
May 2016 – Academy of Realist Art Annual Spring Exhibition and Sale
December 2015 – Academy of Realist Art Annual Christmas Show and Sale (group exhibition)
August 2015– Buckhorn Fine Art Festival
May 2015 – Academy of Realist Art Annual Spring Exhibition and Sale
December 2014 – Academy of Realist Art Annual Christmas Show and Sale (group exhibition)
May 2014 – Academy of Realist Art 1st Annual Spring Exhibition and Sale
May 2014 – Carrier Gallery (Columbus Centre Toronto)
April 2014 – Galleria 814 Spring Show 2014
April 2014 – New Masters' exhibit at the Image Foundry Gallery in Toronto
Exhibitions:
Academy of Realist Art Annual Christmas Show 2018
Academy of Realist Art Spring Show May 2018
ARA In House Gallery 2018
Academy of Realist Art Annual Christmas Show 2017
ARA In House Gallery 2017
Academy of Realist Art Annual Christmas Show 2016
Carrier Gallery at the Columbus Centre – New Masters Group Exhibition November 2016
Academy of Realist Art Spring Show May 2016
ARA In House Gallery 2016
Academy of Realist Art Christmas Show 2015
Buckhorn Fine Art Festival August 2015
ARA In House Gallery 2015
Academy of Realist Art Spring Show May 2015
Carrier Gallery at the Columbus Centre – New Masters Group Exhibition May 2014
Galleria 814 Spring Show 2014
Image Foundry Gallery April 2014 – New Masters Group Exhibition
Academy of Realist Art Spring Show May 2014
Academy of Realist Art Annual Christmas Show 2014
Academy of Realist Art Annual Christmas Show 2013
Hamilton Art Conservatory Exhibition 2011
Oil Painters of America Eastern Regional Juried Exhibition Corse Gallery Jacksonville, Florida 2009
Junction Arts Festival Exhibition 2009
Junction Arts Festival Exhibition 2008
Galleria 814 Grand Opening 2008
Junction Arts Festival Exhibition 2007
Canadian Opera Company Group Exhibition 2005
Publications:
Ontario Dentist October 2012 – Pursuing My Passion: Beauty, Painting and Skill
Juried Memberships:
For Art Purchases Please Contact Me
Back to Top